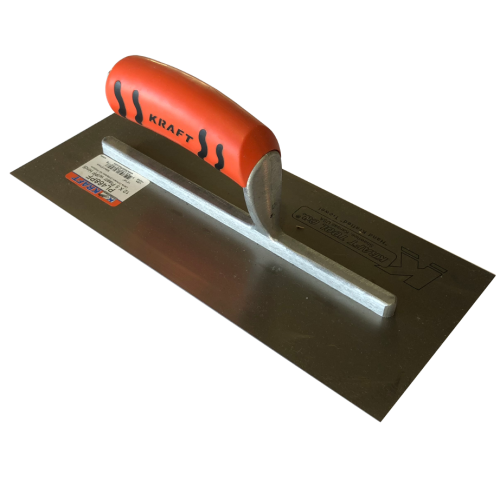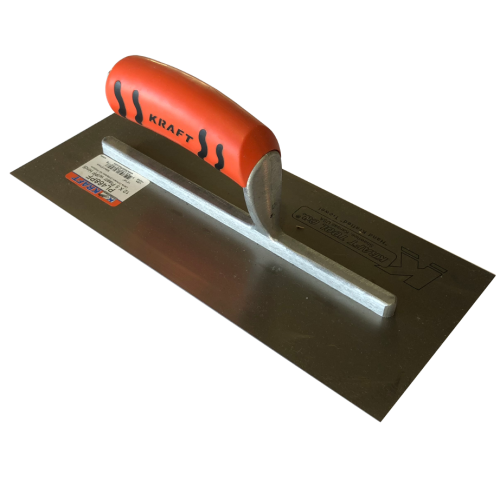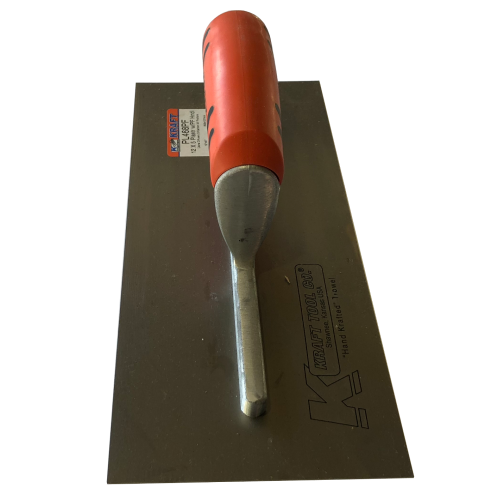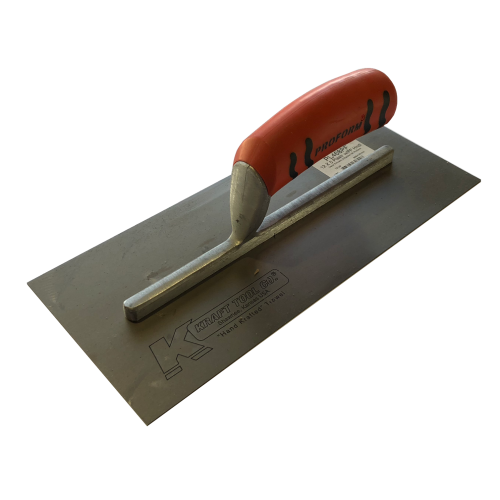 KRAFT SQUARE FINISHING TROWEL 300 X 125mm PL468PF
401004509
300mm x 125mm Square Plasterers Trowel.
Professional Quality, Precision Balanced, Ready to use.
Guaranteed NO-TURN handle design locks handle to mounting.
Each blade is cross ground to just the right dimension for that perfect feel.
Features a high strength, lightweight aluminium mounting.
Compression fit stainless steel rivets.
Oversized toe rivet for extra strength.
Comfortable ProForm handle with contoured shape and an enhanced textured ribbing for a "GREAT GRIP"