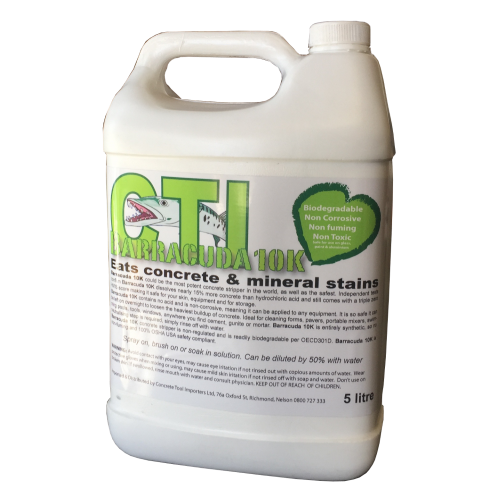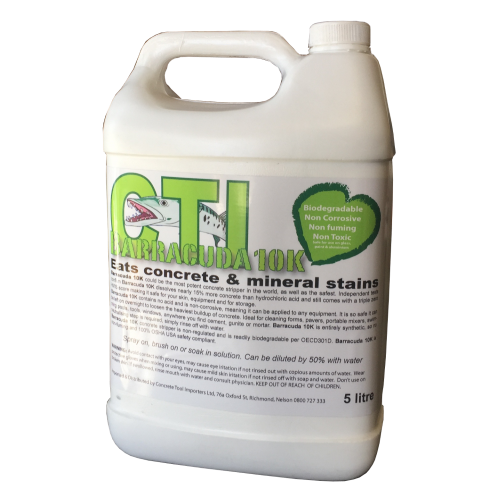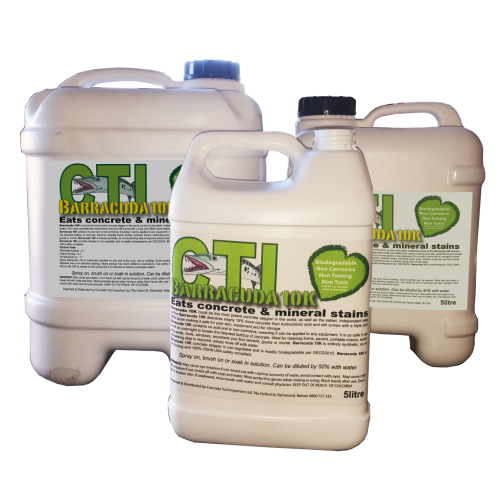 BARRACUDA 10K CONCRETE STRIPPER 5l
419092005
Barracuda 10k is not only the most potent concrete stripper in the world, it is also the safest.
Independent tests confirm that CTI Barracuda 10k, formed with patented Syntech, the worlds only synthetic acid, dissolves nearly 15% more concrete than hydrochloric acid.
CTI Barracuda has a triple zero HMIS score, making it safe on skin, safe on your equipment and safe to store anywhere you wish
Barracuda 10k contains no acid and is non-corrosive, meaning it can be applied to any equipment. It is so safe it can be left on overnight to loosen the heaviest buildup.
Barracuda 10k concrete stripper is non regulated and is readily biodegradable.
Barracuda is non fuming and 100% OSHA safety compliant.
** Reacts with aluminium and magnesium if not cleaned immediately with fresh water.